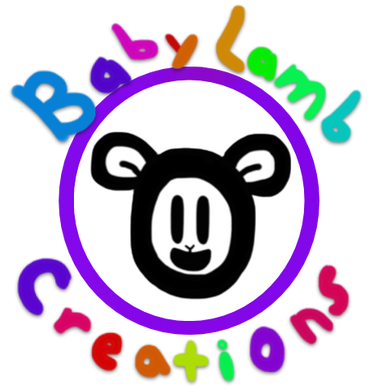 Baby Lamb Creations is the account brand for Simon A. He uses the term "Baby Lamb" as not only the name of the titular character of Baby Lamb & Friends but also as a pseudonym for him that he uses for his YouTube, Twitter, Instagram, and DeviantArt accounts.
Accounts
YouTube
Description
"Salutations and welcome to my universe of randomness, filled with many different kinds of crazy, creative, surreal, and random videos made with lots of love and inspiration. Here you can find Random remakes, Minecraft videos, Musical mashups, Dank memes, Shitposts, Piano covers, Singing videos, and so much more!
Check out my many different animated videos as well as the YouTube web series "Baby Lamb & Friends" (which has a 2019 film, "baby Lamb & Friends: The Movie", also available to watch).
All my videos are made with iMovie, and they're all made with time, effort, passion, and dedication.
Enjoy, and don't forget to like, comment, subscribe, and become part of The Lamb Fam for more random content that has yet to come! Have fun! =) 
NOTE: Any harassing or bullying comments will be deleted and trolls or toxic people will be permanently blocked."
About
Main Wikitubia Article: Baby Lamb Creations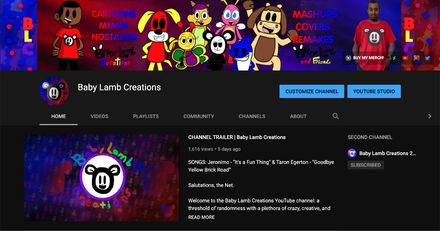 While this channel is the official home of Baby Lamb & Friends, it's also known for producing a wide yet random variety of videos, such as shitposts, memes, animated videos, nostalgic videos, musical mashups, Minecraft: PE videos, "Don't Let Your Kids Watch It", and all others.
Channel Stats
Date Joined: March 21, 2016
Subscribers: 91K
Total Views: 51,528,444
Total Videos: 1.4K
Twitter
Bio 
"17 | Male | Straight | YouTuber | Pianist | Artist | Animator | Shitposter | Cartoon Connoisseur | Voice Actor | SFW | ALT: @BabyLambALT"
This Twitter account, @BabyLamb5, is where Simon tweets random Internet memes, his drawings, cartoon-oriented posts, messages from Mister Rogers, and many others. Simon is the most active on his Twitter account out of all his other accounts (excluding his YouTube channel), and he uses it to promote Baby Lamb & Friends: The Movie, as well as the series itself. 
It was first created on September 10, 2017, and has over 2.1K followers. Interestingly enough, he has been followed by some recognizable names such as Jim Cummings, Greg Cipes, Alexander Polinsky, Garry Chalk, Luke Flowers, and Joey Albhum.  
Instagram
While Simon's Instagram account, @BabyLamb16, is the second-least used account of all his others, he uses it mainly for personal tweets relating to his school and social life and sometimes memes and drawings of his, although it is kept private. It was created around September of 2018 and currently has 153 followers. 
Simon A. also likes to stress the fact that he doesn't allow anyone he only knows online to follow him on Instagram.   
DeviantArt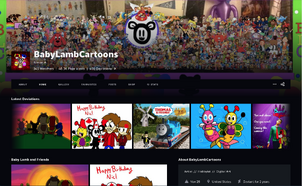 Under the name BabyLambCartoons (formerly BabyLambArts), Simon uses it to post many drawings that he made. Most of them feature characters from Baby Lamb & Friends (usually featuring just the 6 main characters), while others are fanart or gift art. Some include screenshots from the animations Simon made and posted on his YouTube channel.
The first couple of "drawings" posted were made with Sketchpad on iOS that used Flash-like assets and were not drawn very well. But during the summer of 2018, Simon switched from Sketchpad to AnimationCreator on the iPad where his drawing has significantly improved. 
It was created on November 17, 2017, and currently has 478 watchers. 
Twitch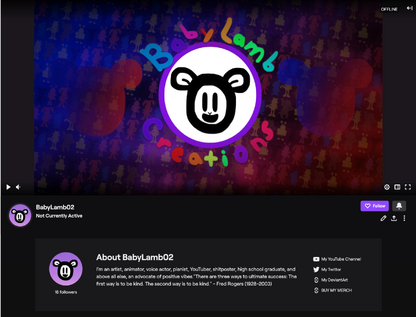 Created on March 19, 2018, Simon's main purpose for his Twitch account was to watch the Mister Rogers Twitch Marathon where every single episode of Mister Rogers' Neighborhood is shown in honor of the show's 50th Anniversary and also participate in the live chat.
According to Simon, "Being in the Mister Rogers Twitch Marathon was such a wondrous experience for me, for I got to relive childhood memories, learn a lot more about Fred Rogers, and interact with other neighbors in the Twitch Marathon. These neighbors have been so kindhearted to me, so thoughtful, honest, pure, and everything Mister Rogers taught them really stayed true to their hearts. Literally the cleanest and purest chat on the Internet. I wished YouTube or Twitter was like that. Maybe I can start uploading videos on Twitch.
Not to mention, some people in the chat actually recognized my YouTube channel and the Mister Rogers-related videos I post here."
Despite him saying he might start posting videos on Twitch, he has posted nothing there so far. His account currently has 18 followers, howsoever. Additionally, he uses it to watch some of his friends' livestreams (specifically Gamerduck).
Merchandise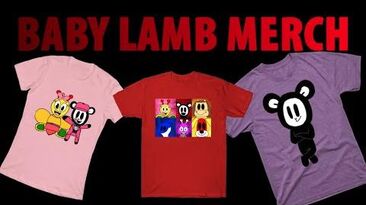 Ever since the Baby Lamb Creations YouTube channel gained massive popularity, some of Simon's closest friends were wondering when he's gonna start selling merchandise. Simon was not very crazy about the whole idea of selling merchandise but eventually towards the end of 2019, he decided to start selling merch on his channel. He created a TeePublic account in December of 2019 and publicly announced on December 14, 20,19 that he's gonna be selling merchandise via TeePublic.
The Baby Lamb Creations storefront on TeePublic contains numerous product designs of Baby Lamb & Friends, featuring the main characters on various products such as T-Shirts, cups, phone cases, pillows, magnets, and others. Those products also show up on Google and YouTube.
Alternate YouTube Account
On December 14, 2017, Simon created an alternate channel for his YouTube account, initially and appropriately titled "Baby Lamb Creations ALT", where he would post videos in case something happens to his original channel. On June 30, 2018, Simon posted a video on his main channel, asking his fans to subscribe to his alternate channel, explaining in great detail the reason. That day, the channel has gained over 140 subscribers. 
Nothing has been posted on that channel until June 17, 2019, when Simon posted a video parodying the PBS Kids block "Berenstain Bears and Seven Little Monsters", only using clips from Baby Lamb & Friends and Angry Birds Craptastic Adventures. In addition, Simon decided to rename his alternate channel "Baby Lamb Creations 2.0" inspired by a comment from his friend Nonstop Monkey. 
The channel currently has over 700 subscribers as of November 11, 2020, many of them who have subbed to the original channel. 
Trivia
Logo History
Community content is available under
CC-BY-SA
unless otherwise noted.